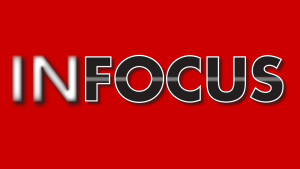 CPTV Sports In Focus returns for a second season with the same goal in mind: to give our local athletes a voice.
Gain a student-athlete perspective on the latest issues in sports with "In Focus: Behind the News". Find out how the athletes prepare to play the game with "In The Huddle". Check out the wild side of CT athletes as we go "Off Base". Enjoy the most important stories that transcend the game inside the "Best In Connecticut Sports Spotlight". Learn how the finest performance of the week came to be as we meet the "UChoose Student-Athlete of the Week."
Speaking of UChoose, when you select the UChoose Student-Athlete of the Week, you decide where we shoot CPTV Sports In Focus. Erika Wachter and CPTV Sports may be coming to your school!