June 19, 2014
Sophomore Raeanne Geffert pitched a two-hitter and drove in the insurance run as Seymour High defeated East Haven 2-0 in the CIAC Class M softball final June 14 in West Haven. CPTV Sports will show the broadcast premiere Friday June 20 at 7:00pm.
Seymour finished 26-1 and won its ninth state title since 1993. East Haven finished 20-6. Read the game story by the Connecticut Post's Michael Fornabio here. WFSB-TV Channel 3 video above.
June 20, 2014
Erin O'Neill's RBI single with two out in the eighth inning scored Gabrielle Hurlbert to cap a stunning Thomaston High rally as the Bears overcame a six-run deficit to defeat Old Saybrook in the CIAC Class S softball final June 14 in West Haven. CPTV Sports will show the broadcast premiere Saturday June 22 at 7:00pm
It was the second girls state title in three months for Thomaston (20-2), which won the Class S basketball title LIVE on CPTV Sports in March. Old Saybrook (19-8) led 6-0 after two innings before the Bears chipped away with two runs in the fifth and four in the sixth. Read the game story from the Waterbury Republican-American's Rick Wilson here.
June 19, 2014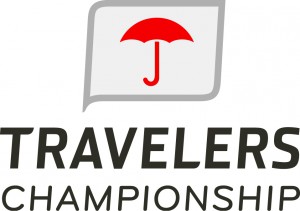 CPTV Sports' Francesco Graziano Jr. was on hand for the Travelers Championship Celebrity Pro-Am June 18 in Cromwell for our new radio initiative, the CPTV Sports Wire. He spoke to PGA golfer Jason Day, UConn men's basketball coach Kevin Ollie and retired Red Sox pitcher Tim Wakefield (audio below). The Wire can be heard on CPTV Sports' exclusive radio partners, sports stations ESPN 97.9 FM and Fox Sports Radio 1410 in Hartford.
June 18, 2014
Ryan Corcoran scored seven goals and teammate  Josiah Wilson added two goals and seven assists to lead St. Joseph's-Trumbull to a 14-11 victory over Brookfield in the CIAC Class S boys lacrosse championship game June 14 at McMahon High in Norwalk. CPTV Sports was there and will show the broadcast premiere Thursday June 19 at 7:30pm, after the Championship Week Wrapup edition of GameTime.
St. Joe's (16-7). led 10-6 at halftime. Brookfield closed within two late in the game, but Corcoran scored his final goal with 32 seconds left to wrap it up for the Cadets (15-6). Read the game story from the Danbury News-Times WFSB-TV Ch. 3 highlights above (second clip).
June 16, 2014
Nick Fusco pitched five solid innings and Amity-Woodbridge broke open a tie game with a four-run rally in the sixth inning as the Spartans defeated Southington 8-2 in the CIAC Class LL baseball championship game June 15 at Palmer Field in Middletown.
The game is the second in our July 4 CIAC baseball finals replay marathon. The schedule:
4:00P Class M Final: Rocky Hill vs. Haddam-Killingworth (6/14)
6:30P Class LL Final: Amity vs. Southington (6/15)
9:00P Class L Final: Notre-Dame West Haven vs. Masuk (6/14)
11:00P: Class S Final: Portland vs. Thomaston (6/14)
No. 17 seed Amity (19-9) repeated as LL champions, beating the Knights in the final for the second year in a row. After Southington (20-4) scored twice in the first, Fusco shut the Knights down the next three innings, and got out of a jam in the fifth after Southington loaded the bases with two out. Sebastian DiMauro, who earlier made a spectacular diving catch playing center field, came on in relief with the bases loaded in the sith and got the final five outs for Amity. Kyle Mattei's two-run double in the pivotal sixth led Amity's 12-hit offense.
Amity was voted the No. 1 team in the state in the final GameTimeCT.com state media poll. Read the game story on Amity's win by GameTimeCT.com's Henry Chisholm here.