House Family: A Season in the Life
of the Hillhouse High Girls Basketball Team
November 21, 2014
CPTV Sports aired the documentary House Family: A Season in the Life of the Hillhouse High School Girls Basketball Team on Nov. 28. It will re-air Monday Dec. 1 at 5:30pm.
WFSB-TV Channel 3 sports reporter John Holt — the co-host of GameTime, CPTV Sports' weekly look at sports throughout Connecticut — spent the 2011-2012 season documenting the girls basketball team at New Haven's Hillhouse High in its quest for a fourth consecutive state championship.
The resulting hour-long film tells the moving story of one community and its beloved basketball program seeking victory — even as it is surrounded by tragedy in a city ranked as one of the most dangerous in the United States. House Family ultimately conveys stories of triumph, inspiration and extraordinary athleticism, while also exploring important issues of crime, loss and race.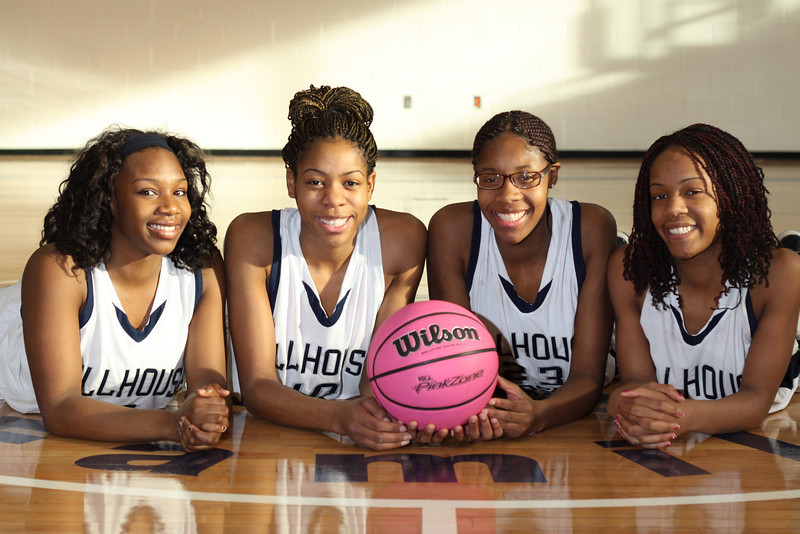 The film showcases Hillhouse player Bria Holmes, the first Connecticut girl selected to play in a McDonald's All-American game (and now starring at West Virginia), and follows her as she faces pressures in the college recruitment process as well as high expectations for the "4-peat." However, the film also explores Holmes' personal struggle as her mentor, Timothy "T.J." Mathis, is gunned down on a New Haven street within days of the start of Holmes' senior year.
Holmes and the other players and coaches – including coach Catrina Hawley-Stewart, whose sister died in an suspicious fire, and who is raising her sister's three children as a result – must compete against a backdrop of violence, with New Haven experiencing 34 homicides in 2011, four of which (including the killing of Mathis) are linked to the Hillhouse girls basketball program.
The team perseveres, however, because as Hillhouse principal Kermit Carolina says of the team's quest for victory under Hawley-Stewart's guidance, "It's not just basketball; it's bigger than basketball."
 House Family's premiere on CPTV Sports will be immediately followed at 9 p.m. with a special edition of GameTime, in which Hawley-Stewart will join John Holt to provide updates about what has happened to many of the people featured in House Family since the documentary was produced.
She will also discuss the process and experience of having her team's story documented in House Family. In addition, Quanisha Solomon, who was the senior point guard for the 2011-2012 team featured in the documentary, will contribute insights. Finally, a bonus scene supplementing the film will premiere, continuing the story of Colleene Smith, a Hillhouse senior featured in House Family who suffered a heartbreaking knee injury.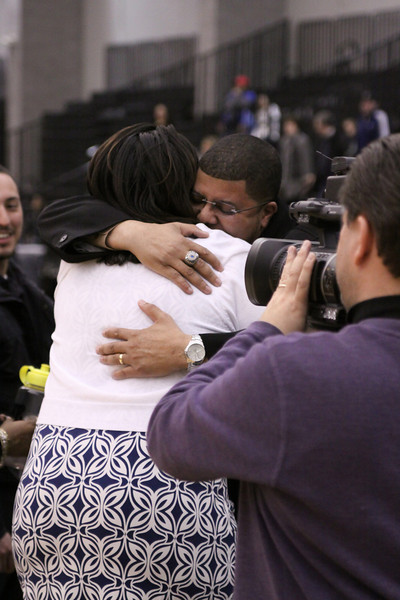 "When I first learned the story of Hillhouse girls basketball coach Catrina Hawley-Stewart, and the fact that she was winning championships while simultaneously – and unexpectedly – raising her late sister's three children, I immediately sensed she was an extraordinary person," Holt said of the making of House Family. "The year I spent documenting her team's triumphs and struggles served to confirm that. I felt her story and her team's story merited a full documentary to convey the scope of the good things it's doing against a backdrop of real life challenges."
"CPTV Sports is proud and honored to debut this extraordinary documentary on our network," said Bob Yalen, director of CPTV Sports. "This is a story of young women struggling with pressures off the basketball court as they deal with the high expectations of repeating as state champions on the court. John Holt captures both the joy and the angst that the women of Hillhouse must endure as the season progresses."
Read this Q & A with John Holt »